---
"…a sandbox style that brings joy around every corner, with every new discovery."
---
Please note: While this game / app will look and feel just like it looks and seems on the same system we reviewed it on. If you choose to play it on another system (if available) which might make it a significantly different experience in both looks and gameplay.
---
Compatible Headsets: Oculus Rift, HTC Vive, OSVR
Age Rating: 12+
Review System: HTC Vive
Price at Time Of Review: £5.59 ($7)
Comfort Rating: Green
Genre: Action, RPG
Size: 250 MB
Internet Connection Required: No
Controller System: Gamepad Or HTC Vive Wands
Best Playing Position: Sitting
Multi Player: Yes
---
5089: The Action RPG (Steam VR)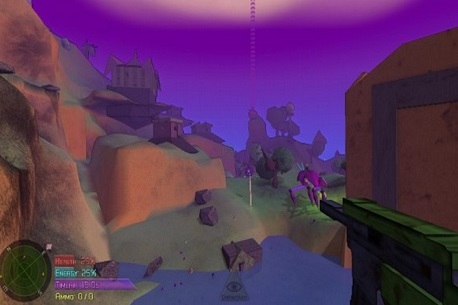 ---
Intro:
5089 is a deep & complex action RPG featuring strong sandbox roots. VR is supported, but not required. Watch the tutorial & VR videos next to the trailer! Everything is procedurally generated, like terrain, enemies, weapons, items & quests. Planet Xax's war rages on… how is that possible?
Review:
5089: The Action RPG is an indy game from Phr00t Software. Following on from 3079, 3089 and the shooter 4089: Ghost Within, so quite a good history behind them then. The good news is you don't have to have played any of these previous games to understand what is going on with this one. It goes without saying that it is an action RPG that sees you exploring a procedurally generated (a method of creating data algorithmically as opposed to manually) world, so everything is pretty randomised. While graphically it won't be winning any awards, it does have an odd sense of wonder about it and you will often find yourself simply exploring these basic looking lands, always wondering what is around the corner.
This is a game that pretty much allows you to play it any way you wish. Sure it gives you a basic tutorial at the start, but it certainly doesn't hold your hand in any way. It is up to you to work out how to do certain things and get to various locations.
---
---
Verdict: After a while, I did find myself enjoying this game once I had got into it a bit, but I couldn't help but feel Phr00t Software had done better. Sure, it wasn't mind blowing but I really enjoyed 4089: Ghost Within more than this and found myself hoping for more here, but it simply wasn't to be. But it does have a sandbox style that brings joy around every corner, with every new discovery. Little niggles put aside about the lack of diversity in the game world I found it still lot of fun to explore and very comfortable in VR thanks to the VR friendly teleport system.