Intro: Go on a magical journey into the land of Santa Claus with our Christmas Train. This short roller coaster experience will immerse you into a fantasy experience perfect for the holiday season!
Comfort Level:
Extreme
Internet connection:
Not Required
Number of Players:
Single Player
Genre:
Ride Simulator
Space required:
297.9 MB
Supported Controllers:
Oculus Go Controller
Age Rating:
PG
Price:
 £0.79 ($1)
Movement:
Forward facing only
Playing Position:
Sitting
[embedyt]https://youtu.be/bZnuQhOZQdg[/embedyt]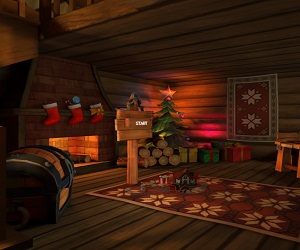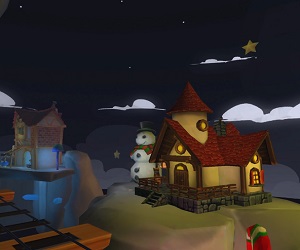 Review: Christmas Train is a non-interactive virtual rollercoaster style ride that goes through several festive themed areas and it full of Christmas references everywhere you look. With festive songs, some good sound effects and even a few light jump scares this is a fun ride that offers just about the same amount of content you pay for (which isn't a lot). But if you're looking for something to show friends and family in VR this Christmas, give this a go. It made me smile and I would imagine it will do the same for most people. Just remember that you didn't pay a lot in the first place and you'll be fine.