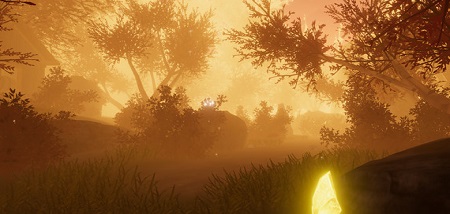 System: HTC Vive & Oculus Rift
Price at Time Of Review: £19.49
Comfort Rating: Red
Genre: Relaxation and Meditation
Input: Tracked Motion Controllers
Best Playing Position: Sitting
Multi-Player: No
Age Rating: PG
VR Shop Score 1/100: 70
Description: Mind Labyrinth VR Dreams lets you explore different kinds of imaginary environments and discover amazing new emotions in wonderful virtual dreams. It's a meditative journey with inspiring and encouraging phrases and actions to enhance the experience along the way.
Review: Those looking for a dreamy adventure game had best look elsewhere because Mind Labyrinth VR Dreams is not a really a game at all, but it is a nice escape from reality if that is the sort of thing you are after. This for me is what VR is all about, it takes you away from it all and easily immerses you in its dreamlike words. If you rush thought this experience you won't get your money's worth at all. Take your time, enjoy the sights and sounds, then you might feel it was worth a download. But rush through this and you will be left feeling ripped off. Personally, I love it, but I can easily see that many others will not see the joy in it at all.