Playing around with VR apps and games is all well and good, but a lot of people who will be buying an Oculus Go will be using it to watch movies or listen to their own music while in a VR music visualizer. So can you play your own music and movies on the Oculus Go? Yes! And here is how… 
While I can't do a step-by-step guide here (because the Oculus Go is not released yet) I can still guess roughly what to do.  Using the USB-C power lead you can attach the Oculus Go to a PC. This lead will not only charge your PC it will also allow data to be transferred to and from the device meaning you will be able to transfer anything you have downloaded yourself. The support formats will most probably consist of 2D & 3D Video Supported in the following formats: MP4, AVI, FLV, MKV, WMV and 3D SBS Vide. So plenty of options. There will probably be a few folders located on the device but I will guess you can upload the video and music files to wherever folder you want because most VR video players have a file explorer built-in.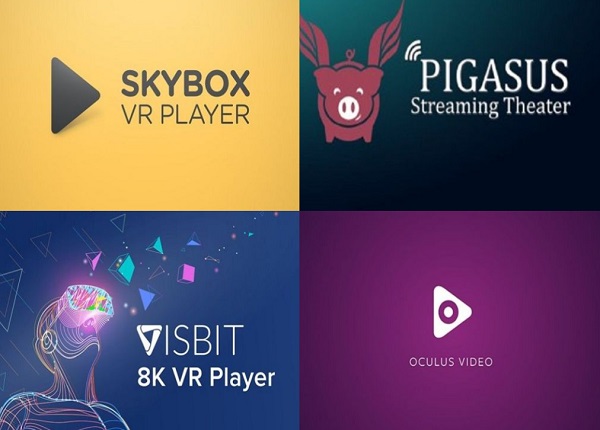 But what can you play it on once it is uploaded to the Oculus Go? To be honest there are several media players on the Gear VR store so I can only imagine they will make it onto the Oculus Go. Having used most of them on the Gear VR to watch movies and listen to music I personally prefer the original Oculus Video app. Its got amazing themed personal cinemas, great options and it supports most formats. While all other media formats will still get the job done, it's about ease of use and features.  See! It's going to be pretty simple to watch movies on the Oculus Go.
Sadly if you won't have a PC it might be a lot harder to transfer the movies, but just about any tablet or smartphone should be able to do the same thing. Or maybe there will be a way to watch them with just the apps from the Oculus Store, who knows. All I do know is I will bring you step-by-step guides for everything on the Oculus Go and if there is a way to do something, I will find it. SO I hope you will join me and if you're going to use the Oculus Go to watch movies do let me know what you plan to watch in the comments below.