---
"…fun jumpscares and a super creepy setting. "
---
Review System: Oculus Rift CV1
Price at Time Of Review: £4.49 ($5)
Comfort Rating: Amber
Genre: Puzzle, Horror
Size: 374.48 MB
Controller System: Touch Controllers
Best Playing Position: Standing
Multi Player: No
---
The Rabbit Hole (Oculus Rift)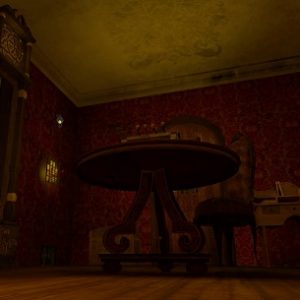 ---
Intro:
Solve puzzles to find your way out of the room before it is too late – Something lurks deep in the shadows. Welcome to a place where everything you ever imagined can be true, even your worst nightmare.
---
---
Verdict: The Rabbit Hole is a brain-teasing "escape the room" style of puzzle game that gets the brain working overtime and it holds you immersed as you try and get out. There have been many re-tellings of Alice in Wonderland, some of them done in the dark-story style, but none in VR before and none that look this good. While I did find the controls rather frustrating at first but I soon got the hang of them. I just wish this game was a little easier, maybe a hint system or just some basic pointers at the start of the game.
Overall a fun little puzzle game that does end quickly, but you don't pay a premium price for it either. Maybe one to play on Halloween night for some fun jumpscares and a super creepy setting.