---
"…easier to learn and play than a lot of tower defence games."
---
Review System: Oculus Rift CV1
Price at Time Of Review: £10 ($12)
Comfort Rating: Amber
Genre: Real-time strategy
Size: 862.66 MB
Controller System: Touch Controllers
Best Playing Position: Sitting
Multi Player: No
---
Siege Hammer (Oculus Rift)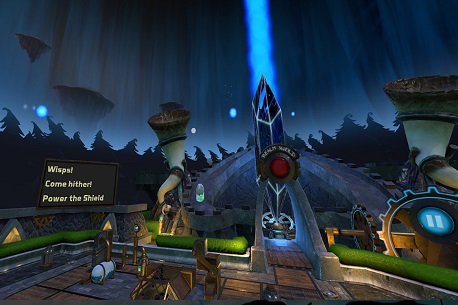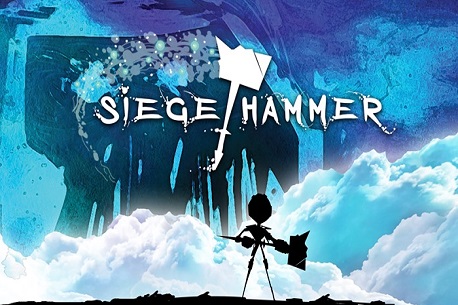 ---
Intro:
Siege Hammer is a uniquely-designed strategic VR game where players take the role of Blip, the young hero who was raised by the wisps, and granted a magical hammer to defend the realm from Rok G'narek's evil invaders. Will you be the anvil… or the hammer?
Review:
Siege Hammer is a tower defence strategy game that is designed to be 'family-friendly' and by that, I mean as simple as possible. Playing the role of Blip you must defend the wisps crystal tower from the constantly invading enemies being sent by Rok G'narek. Wave after wave will come, but the good news is you not only have your Siege Hammer, you also have 3 types of upgradeable towers to defend the crystal as well.
With, bright colourful graphics and a nice overlook of the battlefield you are trying to defend, the game looks great at the very least. The Siege Hammer is what makes the game unusual as there really isn't many locations to build turrets, so you do have to rely on the hammer a lot more than anything else, but this also means it is easier to learn and play than a lot of tower defence games. But you will still need to kill the enemies, keep an eye on your defence turrets and on top of all that you need to collect wisps. It is said to have over 40+ hours of gameplay, which will be much needed no thanks to the lack of multiplayer options.
---
---
Verdict: This game would have been OK in VR or played on a normal screen, but it does at least look great in VR. The lack of multiplayer options will put a lot of people off this game, but if you are not a tower defence guru you will find the slower, easier style of gameplay here a lot more fun than jumping into a game like Kittypocalypse. Value for money wise will only be down to how much you enjoy playing the game as there is supposedly over 40hrs of gameplay, but it might get a little repetitive a lot quicker than that.