---
"…a clever game with some unique gameplay ideas."
---
Review System: Oculus Rift CV1
Price at Time Of Review: £8 ($10)
Comfort Rating: Red
Genre: Platform, Puzzle
Size: 347.65 MB
Controller System: Gamepad
Best Playing Position: Sitting
Multi Player: No
---
Twin Roads (Oculus Rift)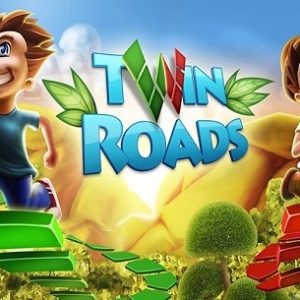 ---
Intro:
Enjoy a calm but challenging adventure exploring a beautiful dream world. Our hero Finn got lost, guide him and his friends to freedom! Relaxing but intense challenges. Travel through islands with different environments and beautiful music. Upgrades, unlockable characters, hidden treasures, and unique levels, are some of the features you will find.
Review: This game is your classic platformer adventure. You play the role of Finn who has got himself and his friends lost in (and I quote) a beautiful dream world! So you have to get yourself out as well as your friends. It has all the classic things, from coins to secret gems and dare I say it looks pretty good as well.
Played with the gamepad this is not your normal platformer. What makes this game unique is that it splits the controller down the middle and forces you to often control 2 characters at once! While this isn't the scenario all the time, it certainly leads to some confusing gameplay and some real deep thought has to go into finishing certain levels. While it takes a while to get used to this multitasking style of gameplay, it is a lot of fun when you do.
---
---
Verdict: Make no mistake, Twin Roads is a clever game with some unique gameplay ideas. It even looks pretty well polished if a little blurry at times. But sadly it doesn't need to be in VR. It's a great game without it and playing in VR takes away from just how good it is. If you enjoyed getting the Double Cherry in Super Mario 3D World you will love this. This is a game that gets my respect for bringing something new, just not on the VR platform.