---
"I can't wait to see what happens in the next episode…"
---
Review System: Oculus Rift CV1
Price at Time Of Review: £2.29 ($3)
Comfort Rating: Amber
Genre: Adventure
Size: 960.36 MB
Controller System: Oculus Remote
Best Playing Position: Sitting
Multi Player: No
---
Viramid – Episode 1 (Oculus Rift)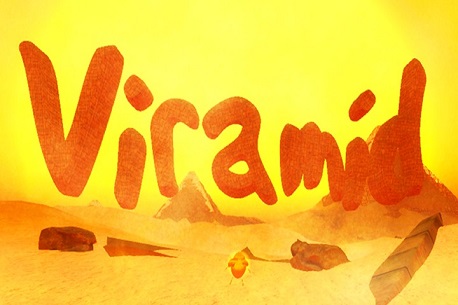 ---
Intro:
The professor, your mentor and expert in the field of hieroglyphs and archaeology, is missing. He has left you a letter giving clues to his whereabouts. He also speak of an ancient power he has uncovered within the pyramid. A power that would lead to chaos if it were to fall in to the wrong hands. Set off on your adventure to find the professor, discover clues, unlock puzzles and find treasures.
Review:
The story goes that an archaeology professor has gone missing and it is up to you as his student to find out what happened to him. This is a point and click adventure full of puzzles, hidden treasures and even the odd booby trap. All set in Egypt you will come to venture inside a pyramid and ending up discovering the TV Series StarGate was right all along.
As you might expect a point and click adventure controls to be, they are very simple. Using the Oculus Remote you look, click and once a little closer to the point you are trying to get to the camera will move to a new spot overlooking the action which means no VR sickness, so good news for people who suffer from it. Then it is just a matter of going with the flow and solving a few puzzles. Nothing too serious here, just a spot of fun and classic treasure hunting.
---
---
Verdict: What little there is in this first Episode I really liked, but it is very short lived. I could complain at the dodgy graphics and poor animation, but I think they are pretty good for the amount of money you pay for this game, especially inside the pyramid. I can't wait to see what happens in the next episode, I just hope they keep coming and keep the storyline going.