Intro: Cute whale, rapid missile, donut, a piece of ham, cake, porcelain cat, everything smashed to small flinders only if looked at. VR Bang is an arcade shooter designed especially for virtual reality.
Comfort Level: Moderate
Internet connection: Not Required
Number of Players: Single Player
Genre: Action
Space required: 279.9 MB
Supported Controllers: Head Motion Only
Age Rating: U
Price: £0.79 ($1)
Movement: Forward facing only
Playing Position: Sitting

[embedyt]https://youtu.be/nY6Sn2cIcHA[/embedyt]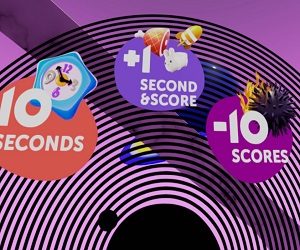 Review: Trying to sum-up what VR Bang is all about is not easy in words. But if I had to say what type of game it was I would describe it as a poor man's Fruit Ninja. With only one game mode, one high score, one song, one environment its a pretty good job it was only one pound to start with! While I did find myself getting into the challenge of the game I still don't think its worth a download unless you really, really, really like Fruit Ninja style games. But that is just my opinion and I would love to know what you think about this game in the comments below.