---
"…it sure can grab your interest…"
---
Review System: Samsung S8+ – Running Android 7.0
Price at Time Of Review: £2 ($2.50)
Comfort Rating: Green
Genre: Hidden Object
Size: 73.82 MB
Controller System: Daydream Controller
Best Playing Position: Sitting
Multi Player: No
---
Agent Hawk (Google Daydream)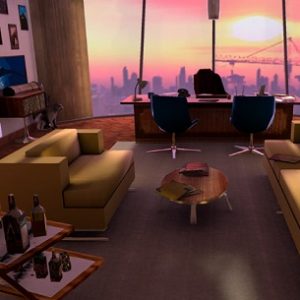 ---
Intro:
You've just been hired by one of the top secret intelligence agencies in the world. Your codename: Agent Hawk. Use all your spy savvy to uncover an intriguing worldwide conspiracy by investigating hidden clues!
---
---
Verdict: Over my years of playing videos games, I must have played 100's of hidden object games (mostly from the Big Fish website) so I have a pretty good idea as to what makes a good hidden object game or not. Sadly Agent Hawk is not one of the good ones. It's flawed but its overachievement. You see, it would have been much easier to make a 360 image style hidden object game and everything would have looked clear and crisp, but they went for full 3D environments which mean some of the objects are poorly drawn or made meaning they are almost impossible to find. By using a flat 2D 360 images it could have been hand drawn much easier.
Don't get me wrong here, there is loads of fun to be had playing Agent Hawk, but the lack of rooms to play in and the odd glitch object that doesn't look anything like what it should be or it doesn't register when you click on it makes it a frustrating game to play…at times. But when everything is going well it sure can grab your interest, but nowhere near as much as a basic 2D hidden object game would.