---
" Airtone is a party for the eyes and ears…"
---
Review System: Oculus Rift CV1
Price at Time Of Review: £23 ($30)
Comfort Rating: Amber
Genre: Music
Size: 723.43 MB
Controller System: Touch Controllers
Best Playing Position: Standing or Sitting
Multi Player: No
---
Airtone (Oculus Rift)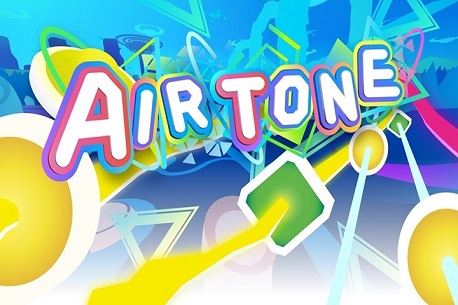 ---
Intro:
Move your hands to the markers flying towards you, then shake, trace, or pull the controller trigger to catch them in time! Airtone will place you in a powerful rhythm gaming experience where you'll feel like you're tearing across the skies to the music.
Unravel the storyline in the Room section of the game as you interact with Neon, your android friend in this strange new world. Collect Rhythm Points in the main game to advance the story, and to also unlock goodies like new songs and new room objects, with Neon's actions changing accordingly.

Review: If there is one thing that I simply don't understand about VR games as a whole is why there isn't a load of VR dancing games. Well..Airtone plans to change just that. It's a music rhythm game that sees you playing on a half-pipe featuring 5 lines. Along these lines, there will appear things for you to hit, grab and even hold on to. Do this keeps the music flowing and the score rising. There are quite a few songs to choose from and easy, medium and hard settings. Believe me when I tell you that hard settings will have you dancing faster than humanly possible.
As with any dancing/rhythm game, it sounds pretty simple to play, but very, very difficult to master. This is a game that will make your sweat and forces your whole body to get the beat of the music. If you love dancing, or just want to lose a little bit of weight in a fun way, this game has you covered.
---
---
Verdict: Airtone is a party for the eyes and ears and while not the first VR dancing game it is the most fun. Making fantastic use of the touch controllers my only gripe might be the type of songs you get to choose from are a little too pop like and could have done with some different genres. But that is a minor moan about an otherwise fun game that makes the most of the motion controllers. Just be prepared to sweat and get your body moving.