---
"With its 3D reels and 3D slot symbols, it certainly stands out…"
---
Review System: Samsung S8+ – Running Android 7.0
Price at Time Of Review: Free
Comfort Rating: Amber
Genre: Card Games / Gambling
Size: 193.42 MB
Controller System: Touchpad
Best Playing Position: Sitting
Multi Player: No
---
Apollo Slots VR (Gear VR)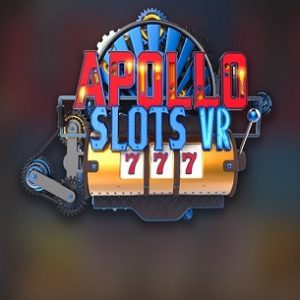 ---
Intro:
Apollo Slots VR is the completed updated version of the popular Apollo Slots Demo app! It is the only OFFLINE slots game in
Gear VR
. Play Apollo Slots VR slots anywhere, anytime! No Internet required. Lock up to four reels per spin to greatly increase your odds of winning! Enjoy moving around and exploring in stunning new environments, while having a blast playing our fast paced vegas style slots game! Challenge your friends on the leaderboard and earn achievements to level up! Download and play it today on Gear VR!
---
---
Verdict: Sadly Apollo Slots VR doesn't have a whole lot to offer us slot players, but most slot players do enjoy something a little different and that is what Apollo Slots VR offers. With its 3D reels and 3D slot symbols, it certainly stands out and does look like giant slot reels placed into the floor. It also has 2 environments to play in with the possibility for more. Sure it doesn't offer a whole lot of options and there is no variety in slot games, but it is at least free and you do get a good daily bonus for playing. If you just happen to be looking for a free slot game to past some time, maybe give this one a go!