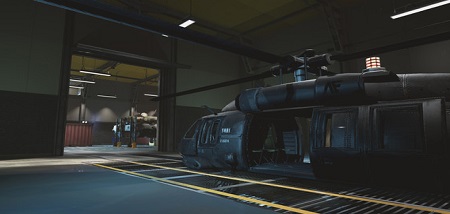 System: Valve Index, HTC Vive & Oculus Rift
Price at Time Of Review: £15.49
Comfort Rating: Green
Genre: FPS (Static)
Input: Tracked Motion Controllers
Best Playing Position: Standing
Multi-Player: Yes
Age Rating: 15+
VR Shop Score 1/100: 55
Description: Military VR FPS with realistic combat! Battle X is VR First-Person-Shooter about the agents fighting against with secret corporation, MODERN. You will play as Marcus, and save the world. Compelling story was written by award-winning writer Susan O'Connor of 'Gears of War' and 'Bio shock'. Action film legend Casper Van Dien's voice-over makes the game more immersive. Sweep the enemy with more than 10 kinds of weapons.
Review: While I am happy to report that 'BATTLE X' is a great looking wave shooter that is pretty much it in terms of good news. This is supposed to be an online action-shooter so with the "online" side of things dead there really isn't a lot of content here at all and all you are left with is a static position wave shooter. Sadly it is the gameplay that really lets this game down. Nothing feels right, nothing feels natural and even on easy the game is solid AF! Thow in the high price of £15.49 and you have a game I simply can't recommend. But with some fixes, this could be something good, just not at the moment.