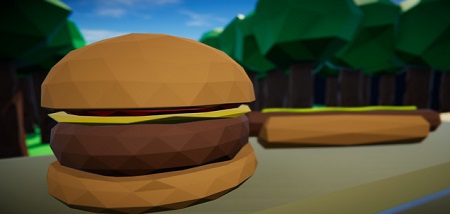 System: Valve Index, HTC Vive & Oculus Rift
Price at Time Of Review: £0.79
Comfort Rating: Green
Genre: Virtual Job
Input: Tracked Motion Controllers
Best Playing Position: Standing
Multi-Player: No
Age Rating: PG
VR Shop Score 1/100: 20
Description: BVRGER VAN is a frantic and fast-paced Virtual Reality game where you are tasked with the upkeep of your burger van business. Cook burgers, hotdogs, and much more as you journey your way to becoming the best burger van in town!
Review: BVRGER VAN is a pretty basic virtual job game in which you will be making burgers. Is making burgers not enough for you? well…tough, because that is all there is! No fries, no hotdogs, not nothing. While it is always nice to support an indie developer I just feel that there isn't enough meat in this game for me to recommend it (and no, there is no pun intended there). Maybe wait until there is a little bit more content with this one.