---
"It's basically brain training in VR!"
---
Review System: Oculus Rift CV1
Price at Time Of Review: £5 ($6)
Comfort Rating: Green
Genre: Educational, Puzzle
Size: 296.81 MB
Controller System: Oculus Remote
Best Playing Position: Standing, Sitting
Multi Player: No
---
Cerevrum (Oculus Rift)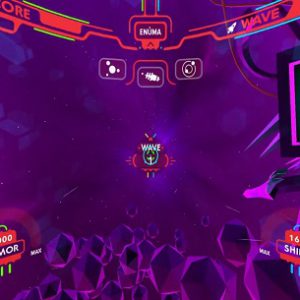 ---
Intro:
Cerevrum is a new approach to learning in virtual reality! Using his intelligence, a player steps in conflict of Gods in the world of Enuma. The challenge of the first game – to destroy hordes of enemy's spaceships! In second game player defends Soul Crystals from enemies. A player needs to use one of his cognitive skills: either memory, attentiveness, figural synthesis or spatial intelligence – to play and win!
Review:
Studies show us that keeping the mind active can lead to a longer lifespan as well as lowering the risks of dementia conditions later on in life. So with that in mind, along comes Cerevrum to give your mind a little workout. You will go through a series of challenges that are designed to test your memory, attentiveness, figural synthesis or spatial intelligence. Basically, give your brain a little exercise.
You start off being introduced to a girl robot who will be your guide throughout the game as you explore the world of Enuma. From space invaders style of gameplay to a castle defence style of game. While the gameplay is simple, you will need to test your mind to the max in order to answer questions to be able to shoot. It might sound simple, but at times it can be a lot harder than it sounds.
---
---
Verdict: The graphics are nothing to write home, the voice over isn't great and this could just have easily been played on a screen rather than in VR. But yet I loved it. The clash of game, puzzle and educational content works so well and to be honest was a very cleverly designed concept. It's basically brain training in VR! I think younger minds will be amused a lot longer with this game than my own older, tired mind, but either way for a fiver it is god workout for the brain.