---
"…you really don't know what is around the next corner."
---
Review System: Samsung S8+ – Running Android 7.0
Price at Time Of Review: £3 ($4)
Comfort Rating: Red
Genre: Horror, Puzzle
Size: 136.76 MB
Controller System: Gamepad
Best Playing Position: Sitting
Multi Player: No
---
Corridor of Doom (Gear VR)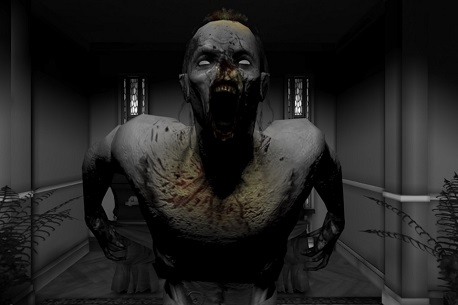 ---
Intro:
The Corridor of Doom will take the player back to 1932 with a chance to re-live their favorite vintage horror film experiences on Gear VR. Get ready to be terrified in an embalming house where creatures of darkness lurk around every dark corner. Prepare yourself for an unreal world of demonic possession in Corridor of Doom.
We bring back the legendary Boris Karloff with his suspenseful voice over, which gave this game a new dimension for horror movie fans. Don't be surprised while you Doomed in an endless loop of evil where the demon's will tease, haunt, and attack you in worst possible scenario. Where you will search for a disparate way out but there's none but to die and relive the nightmare again and again.
---
---
Verdict: Corridor of Doom offers something different to the classic horror genre. The idea is simple, you walk down the same corridor over and over again always ending up in the same room, but what you see, what you experience and more importantly what you have to survive changes every time you walk down it. Now that might at first sound a bit repetitive, but trust me, it keeps you on your toes as you really don't know what is around the next corner. Much like the classic black and white horror films this game is trying to encapture, there is a few cheap looking effects and the odd jump scare. Yes, it will leave you wanting more, but much like any good horror film, it will be continued if fans love it. If you like your horror dished up in a classic style, this is well worth a download.