---
"DiRT Rally is the very best rally simulator you will ever play…"
---
Please note: While this game / app will look and feel just like it looks and seems on the same system we reviewed it on. If you choose to play it on another system (if available) which might make it a significantly different experience in both looks and gameplay.
---
Compatible Headsets: Oculus Rift
Age Rating: 12+
Review System: Oculus Rift CV1
Price at Time Of Review: £40 ($50)
Comfort Rating: Red
Genre: Racing
Size: 50 GB
Internet Connection Required: Yes
Controller System: Gamepad
Best Playing Position: Sitting
Multi Player: Yes
---
DiRT Rally (Steam VR)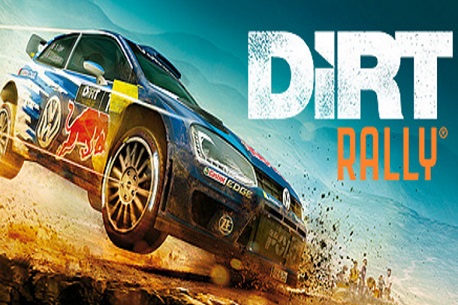 ---
Intro:
DiRT Rally is the most authentic and thrilling rally game ever made, road-tested over 80 million miles by the DiRT community. It perfectly captures that white knuckle feeling of racing on the edge as you hurtle along dangerous roads at breakneck speed, knowing that one crash could irreparably harm your stage time. DiRT Rally also includes officially licensed World Rallycross content, allowing you to experience the breathless, high-speed thrills of some of the world's fastest off-road cars as you trade paint with other drivers at some of the series' best-loved circuits, in both singleplayer and high-intensity multiplayer races.
Review:
Remember the days of SEGA Rally? Well, you might want to try and forget those games, because DiRT Rally is a very serious rally simulator and it really shows how much work they have put into it. The handling is realistic, the graphics are beyond anything (especially inside VR) and the amount of gameplay hours it has is pretty much endless thanks to the online matches and time trials.
It does have to be said that this is as close to driving a real rally car as most of us are ever likely to get. Sure it has the physics, graphics and sound right, but once you place the VR headset on the game moves at such a pace that most of us will be feeling pretty queasy the moment the car passes the start line. If you want a quick blast arcade racer, you might struggle to get to grips with this game, but if you like your driving games serious, look no further.
---
---
Verdict: As a game played on a 2D screen, DiRT Rally is the very best rally simulator you will ever play and is very obviously made for driving enthusiasts by people who are driving enthusiasts themselves. Pretty much everything is as good as it can be. But we are not here to review it on a 2D screen. We are here to review the game in VR and that is where the brakes come on.
Sure, visually wise it is as good as you will see and if you are lucky enough to own a racing chair, steering wheel and pedals you will instantly believe you are driving a real rally car, it really is that good. The problem for most people will be the nausea. No matter what setup you have, no matter what car or race you choose, they will all make you want to hurl chunks after just a few corners. This game is living proof that you can't simply attach a VR viewpoint to any game you want. But having said that, if you can find your VR legs so to speak you will be blown away at just how realistic this game looks and feels in VR, provided you can handle it.