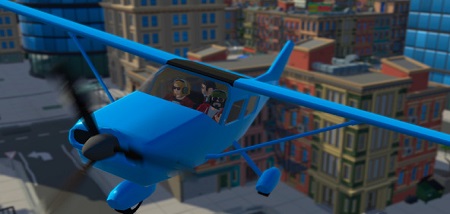 System: Valve Index, HTC Vive & Oculus Rift
Price at Time Of Review: TBA
Comfort Rating: Yellow
Genre: Adventure
Input: Tracked Motion Controllers
Best Playing Position: Sitting
Multi-Player: Yes
Age Rating: PG
VR Shop Score 1/100: TBA
Description: ElysiumVR is a multiplayer Roleplaying game designed for virtual reality. The player falls into a sandbox world (Saint-Graice islands), in which he or she will live, work and have fun. The everyday life is detailed, starting from the need for water and food, finishing with the decoration of their apartment/house. You just have to comfortably settle in this world and go in search of adventures with your friends.
Review: (TBA – To Be Announced) – Sadly this game is not yet released and we have no idea when it might be. So, for now, we can't really review the game even if there is a free demo for it as it would not be an accurate review of the full game. But as soon as it does become available we will review it and make a gameplay video for you to watch.