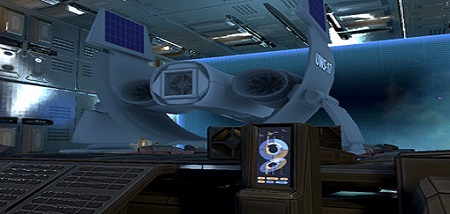 System: Valve Index, HTC Vive & Oculus Rift
Price at Time Of Review: Free
Comfort Rating: Green
Genre: Tool
Input: Tracked Motion Controllers
Best Playing Position: Sitting
Multi-Player: No
Age Rating: 15+
VR Shop Score 1/100: 10
Description: inVR is a publishing and discovery platform for Computer Generated Virtual Reality experiences. We empower 3D artists and designers to share their visions with our growing community of over 200,000 enthusiasts.
Review: I'm sure there might have been some good intentions with inVR, but those intentions have sadly long gone. All you are left with now is a much-adandonded platform with only two basic demos to look at. Nothing else, nothing worth downloading this for. But then again it is free so you can at least try it out for yourself and if you find a better use of it or disagree with this review and score do let me know in the comments below.