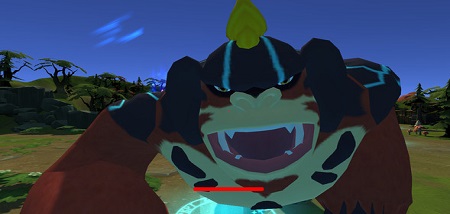 System: Valve Index, HTC Vive & Oculus Rift
Price at Time Of Review: £7.19
Comfort Rating: Red
Genre: Action
Input: Tracked Motion Controllers
Best Playing Position: Sitting
Multi-Player: No
Age Rating: PG
VR Shop Score 1/100: 10
Description: I came to the jungle to catch Igras. I want you to catch 10 Igrass. You have to use a variety of magic weapons.
Review: I'm not quite sure what is going on here, but 'Jungle Adventure' is the same EXACT game as 'Jungle Defense'. Maybe it was a mistake by Steam or maybe it is just a crappy attempt at a cash grab, whatever the reason is you are better off getting "Jungle Defense" as it is the same game only a lot cheaper. But overall the game isn't bad and I rewarded it 75 as it was a big adventure that needed a lot of polish.