Intro: Experience the red planet like never before in this musical slideshow of stereoscopic 3D photos of the surface of Mars. 80 spellbinding high-resolution 3D images have been carefully curated and presented for comfortable viewing. Images include views from Mars' orbit and panoramas taken on the surface.
Comfort Level: Gentle
Internet connection: Not Required
Number of Players: Single Player
Genre: Educational
Space required: 943.8 MB
Supported Controllers: Oculus Go Controller
Age Rating: U
Price: £1.49 ($2)
Movement: Forward facing only
Playing Position: Sitting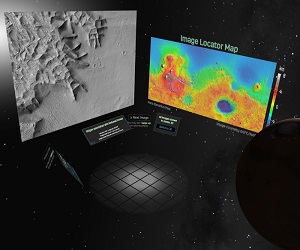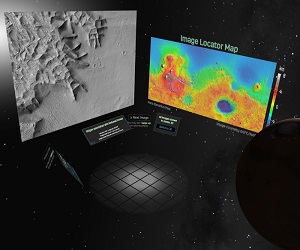 Review: At the end of the day, you would only download "Mars is A Real Place" if you had a genuine interest in all things space and mars related, so you are bounds to enjoy this if you download it. While I personally found the photos interesting it didn't hold my interest past looking through all 80 images in one sitting. But you also need to remember you are not paying a lot for what is especially some pretty amazing educational contented. But if you have little or no interest in Mars or space this is not the app for you.