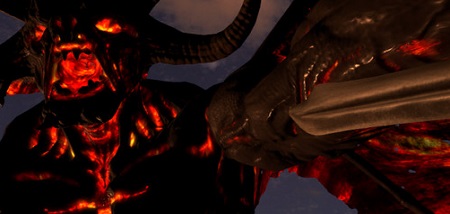 System: Valve Index, HTC Vive & Windows MR
Price at Time Of Review: NYA
Comfort Rating: Green
Genre: Adventure
Input: Tracked Motion Controllers
Best Playing Position: Standing
Multi-Player: No
Age Rating: PG
VR Shop Score 1/100: NYA
Description: Realm Quest is a new VR MMO RPG being developed by the team at Dynamious Studios! The setting is a medieval fantasy spanning across a huge open-world map. Players can search for quests, compete in skill competitions, and explore the enormous map while finding the perfect class to match your playing style! In our unrestrictive environment, gameplay will support what the players hope to achieve. Our team aims to create a truly immersive and unrivalled virtual reality experience.
Review: Sadly this game is not yet released and we have no idea when it might be. So, for now, we can't really review the game even if there is a free demo for it as it would not be an accurate review of the full game. But as soon as it does become available we will review it and make a gameplay video for you to watch.