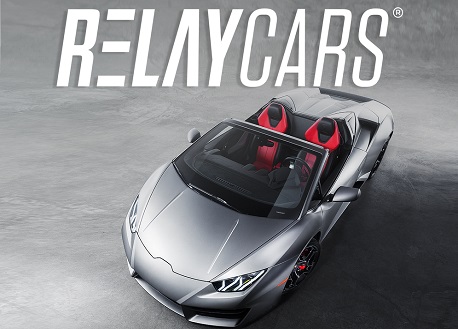 System: Samsung Gear VR, Oculus Go
Price at Time Of Review: Free
Comfort Rating: Green (No Movement)
Genre: Interactive Experience
Input: Touchpad, Gear VR Controller
Best Playing Position: Sitting, Standing
Multi-Player: No
Age Rating: PG
Description: RELAYCARS­ is a truly immersive automotive VR showroom experience. This latest release introduces the "Supercar Virtual Showroom" experience featuring the Lamborghini Huracan. Explore the edgy lines on the exterior of this exotic, get behind the wheel and explore the interior, or, take a virtual test ride in the open desert­– all in full immersive, stereo 360. Want to hear how it sounds? Just click the start button and choose from the Lamborghini's three different start modes. Once you are done with your supercar experience, go back to the lobby and choose from any of over a thousand vehicles in our extensive vehicle library and explore the interior and exterior of the vehicle in full 360º stereo. Our environments feature models ranging from exotics to sedans, hybrids to full-size trucks.
Review: Sadly this is an app that falls short on most aspects. It doesn't flow as you want or expect it to and it doesn't feel good enough to warrant your interest in purchasing any of these cars! But, for the petrol heads out there, maybe this app is you. With videos and internal views, it does look great in certain places. If you are the type of person who likes looking in the window of expensive car showrooms when they are closed, this app could be the next best thing to walking to it when the showroom is open.