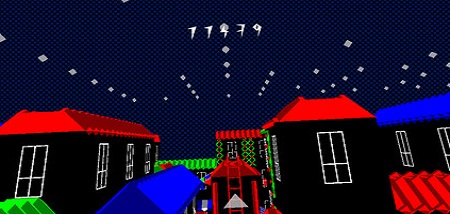 System: Valve Index, HTC Vive & Oculus Rift
Price at Time Of Review: £1.59
Comfort Rating: Red
Genre: Interactive Experience
Input: Gamepad, Keyboard & Mouse
Best Playing Position: Sitting
Multi-Player: No
Age Rating: 15+
VR Shop Score 1/100: 10
Description: Run, hide or fly high Use the power of your mind to be the video game hero man or misses and experience the classic retro dream through the eyes Now get money and reak time.
Review: I swear some people make a game and then never bother to test it in VR. That is what I can only presume happened with 'RUN'. This Pac-Man/Maze Runner mess of a game is one of the most nauseating, graphically mess I have ever seen! Maybe I am missing the point to it and ignoring what the developer was trying to do with it, but whatever it is I didn't like it one bit and even paying £1.59 seems like crazy talk to me. This really should be free, but if not it will be used as a game bundle filler.