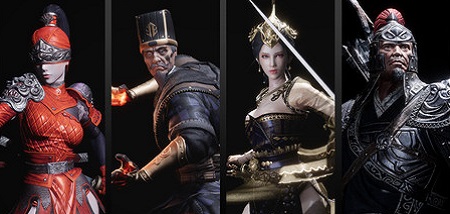 System: Valve Index & HTC Vive
Price at Time Of Review: £3.99
Comfort Rating: Green
Genre: Action
Input: Tracked Motion Controllers
Best Playing Position: Standing
Multi-Player: No
Age Rating: 15+
VR Shop Score 1/100: 80
Description: This is a three-nation theme, second-generation, realistic style, cold weapon fighting VR game.You will play the Three Kingdoms generals, experience the story of the Three Kingdoms, acquire legendary weapons, and challenge the three kingdoms.
Review: If you like your medieval style adventure games 'Sanguo Warriors VR2' has all the right ingredients. It looks good and while some of the melee combat is a little…lame, the adventure part of the game is still well worth a look. There are even some RPG elements like levelling-up, buying weapons and things and some dialogue. For £3.99 this is well worth a look and while it is no Skyrim VR it is still well worth a look. You will note that a lot of the negative Steam reviews are based on the older price which was much, much higher.