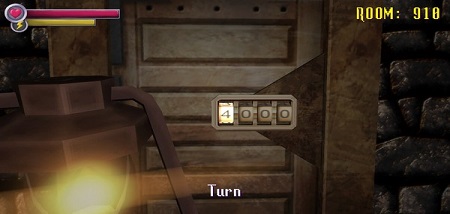 System: Valve Index, HTC Vive & Oculus Rift
Price at Time Of Review: £6.99
Comfort Rating: Red
Genre: Horror, Adventure
Input: Gamepad, Keyboard & Mouse
Best Playing Position: Sitting
Multi-Player: No
Age Rating: PG
VR Shop Score 1/100: 40
Description: Spooky and her mansion of creepy cuties are back in Spooky's Jump Scare Mansion: HD Renovation! Can you survive 1000 rooms of adorable terror? Or will you break once the cute facade dissolves, and you find yourself running for your life from the unspeakable, hideous creatures that dwell and write in the bowels of this house? They wait for you. They wait, and they hunger for your encounter. . .
Spooky's has been recreated in the Unity engine, featuring HD graphics, 3D models, and some new twists and turns along the way. Now with full controller support, Steam trading cards and backgrounds, new specimens, the ability to toggle between the old and new specimen visuals, and Oculus Rift and Vive support. This new version of Spooky's will also have Endless Mode and all DLC bundled together. This new game will also have a "Build Your Own Mansion" feature integrating with Steam Workshop. There will be both tools in the game to edit rooms and a development SDK that allows players to create new specimen, mechanics, and whatever they desire and share them on the Workshop!
Review: I'm not really sure what to say about Spooky's Jump Scare Mansion: HD Renovation. It's an odd sort of horror adventure that seems to be based on a Minecraft graphical style and the same gameplay. This also means of course that any creepy things like the ghouls and monsters are not creepy nor scary. So that leaves you with an adventure game with some basic puzzle elements. It's too basic to be a good horror and too shallow to be a puzzle game. If you ask me £6.99 is way too much for this and I would suggest you wait till you can grab this for a quid or less before you even think about giving it a go.