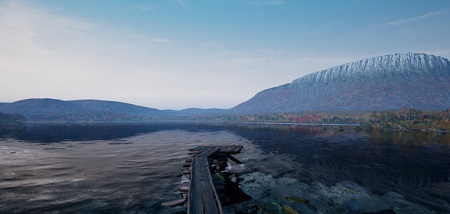 System: Valve Index & HTC Vive
Price at Time Of Review: £6.19
Comfort Rating: Green
Genre: Interactive Experience
Input: Tracked Motion Controllers
Best Playing Position: Standing
Multi-Player: No
Age Rating: PG
VR Shop Score 1/100: 70
Description: Trek: Travel Around the World update bringing two new locations to explore! In Trek: Around the World one can experience a total of five real-world locations, varying from Finland to India! Watch as magical phenomenons blend with each destination visited in VR. Slip-on your headset and trek around captivating environments! Immerse yourself in the world as you interact with the different settings, power the city of Helsinki as a giant, fill the skies with the Northern Lights by catching magic fish, slingshot colourful balls at targets to set off a collection of fireworks, and traverse the Northern American wilderness to gain insight in Canadian culture!
Review: Trek: Travel Around the World is a collection of mini-games of sorts only they are wrapped in 360 images giving the feeling of an ultra-real environment. Most of them are relaxing and most of them are fun. But when I say most I mean all 3 as that is all there is. I get that a lot of work has gone into making this game, but asking £6.19 for what is effectively 10-20 minutes of content is ridiculous. It might have been worth a look for a quid or less, but I certainly wouldn't pay anything more than that. It's a good idea for an experience I suppose, just vastly overpriced.