Description: The CastAR (formerly Technical Illusions) is a Mountain View-based augmented reality and virtual reality technology company. Founded in March 2013 by Jeri Ellsworth and Rick Johnson they have a vision that wearable tech like these AR glasses is the future and we and not going to disagree with them.
CastAR Specs…
Headset: CastAR
Manufacturer: Technical Illusions Inc
Launch Price: $400 (£294)
Release Date: February 2015
Headset Type: AR Smartglasses
Display: 2 Micro-Projectors on top
CPU: N/A
Field of View(FOV): 65°
Refresh Rate: 120 Hz
Battery: N/A
Weight: 112g (3.95 oz)
Tracking: 6 DoF Inside-out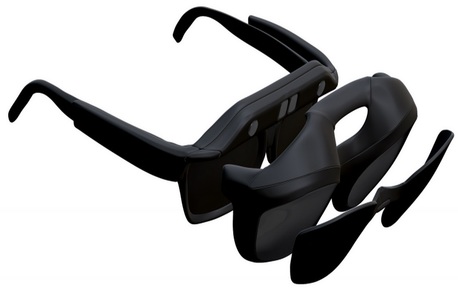 HEADSET Review: The system creates hologram-like images unique to the person who is wearing the glasses. The idea behind this is so each person in a family can share the same glasses and they online lives or game choices will be saved, very much like any other shared computer. It does this by projecting images onto and into the user's surroundings using a technology that Technical Illusions calls "Projected Reality". The image bounces off a retro-reflective surface back to the wearer's eyes very much like Google Glass did, only so much better. We all know the tech is there to do this, but can the CastAR do what Google couldn't? It seems not and the headset has since fallen into development hell.