Intro: Explore tropical beaches, underwater oceans and even take to the stars. Discover over 20 different animals. Command the weather, take control of the night or shape your own world. Immerse yourself into the Nature Treks VR experience and escape into a world of relaxation.
Comfort Level:
Moderate
Internet connection:
Not Required
Number of Players:
Single Player
Genre:
Relaxation and Meditation
Space required:
430.41 MB
Supported Controllers:
Oculus Go Controller
Age Rating:
U
Price:
 £5.99 ($7)
Movement:
360
Playing Position:
Sitting
[embedyt]https://youtu.be/-q7XfLJc9XA[/embedyt]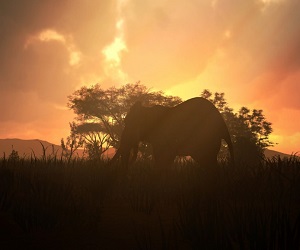 Review: While VR does indeed have a good habit of tricking the brain into believing you are in a situation or environment you are not, a really natural one is something that should remain in the real world (for now anyway). That is not me picking holes in the app because it really is fantastic with so many stunning environments and things to look at and listen too. It's my own knowledge of the benefits of being in a real natural environment. But for someone who can't get out of the house for a variety of reasons, this could well be a real benefit to them. Nature Treks VR could calm the sole of the Hulk and offers a place to get away from it all. While not as good as a real-world trek, it's still pretty impressive and probably the best relaxation app you will ever see (so far anyway).